Fans of DC comics, brace yourself because your new favorite villain is all set to hit big screens sooner than anyone expected. Moreover, the other exciting news is Dwayne Johnson is debuting in the DC universe with the character of Black Adam.
Here is everything that we know about the new Black Adam movie, its connections to Shazam, The Rock's role in its production, and what it tells us about the future of DC films.
Black Adam Release date
According to inside sources, the movie was scheduled for 2021. But due to the outbreak of covid-19, the production had to be abandoned, and hence the film was delayed till the situation got better.
The moment that everyone has been waiting for a very long time is finally here. Now that things are returning to normal Warner Bros, Pictures has announced that the new Adam film will be released on 29th July 2022.
The filming resumed in Atlanta last month, and it is said that they'll finish it by the end of July.
Cast
The project was abandoned in 2020 due to the pandemic, but when they started filming again, some changes were made; the addition of the cast members and revision of the script.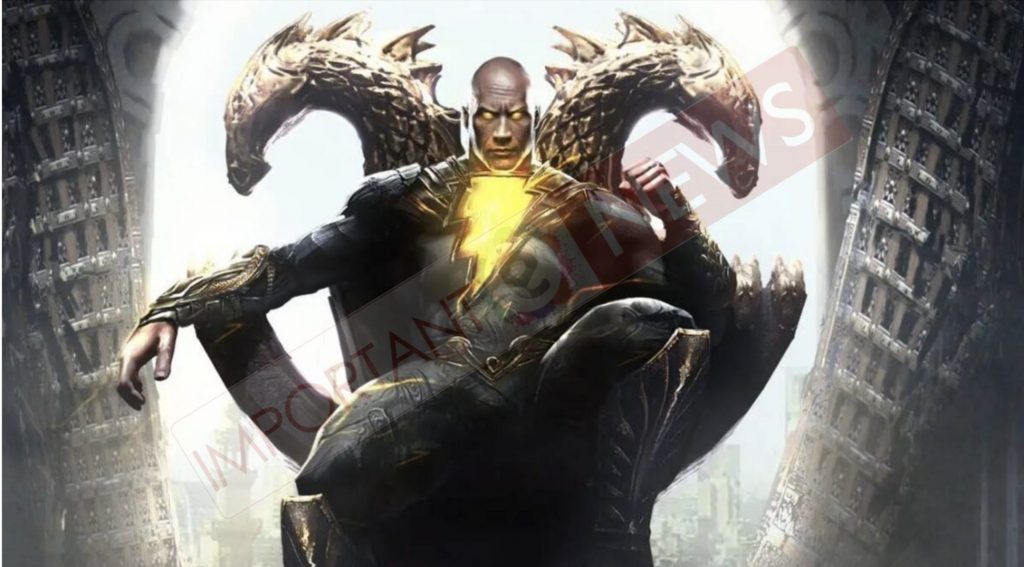 Other than Dwayne Johnson as the main hero, there are other well-known actors too.
Noah Centineo as Atom Smasher

Pierce Brosnan as Kent Nelson

Aldis Hodge as Hawkman

Sarah Shahi as Adrianna Tomaz

Quintessa Swindell as Cyclone
All these characters call themselves the Justice Society, an organization that believes in fighting for truth and justice. There are a few other actors too, but their roles are not disclosed yet. As we can see, the main cast is not as diverse as other DC movies.
Plot
As we don't have an official trailer of Black Adam yet, we can't say anything about the plot. But deducing from the DC comics, the film will be set in ancient Kahndaq, and the main focus will be on the origin of Black Adam and his arrival into the 21st century.
The character development of Black Adam is excellently written, and hopefully, we'll get to see the new live adaption of Black Adam soon. Black Adam's story has gone through many changes. Originally, he was the antagonist in the Shazam series, but if we dig deeper into his story, the super-villain once used to be an Egyptian prince named Teth-Adam.
Role of Shazam in Black Adam
Shazam, a wizard, was greatly impressed by Teth Adam. And he wanted him to become a savior and fight evil in his name. Just when Teth Adam was about to inherit the wizard's powers, something went wrong, and instead, Adam got the superpowers of the Egyptian deities. Due to all these supernatural powers combined, Black Adam became immune to age and disease, making him one of the most powerful characters in the DC Universe. 
Teth Adam was given the name 'Mighty Adam,' and he was very successful in being a hero. But some events corrupted him, and he started misusing his powers. When the wizard came to know about this, he decided to punish Mighty Adam. After the betrayal, Adam was now called "Black Adam," which is how the anti-hero got his name.
Shazam exiled Adam, and he got thrown 5000 years back. The movie will subsequently focus on the events that followed after his banishment. We'll most likely see Black Adam confront Billy Batson (who received his powers from Shazam after his banishment).
Experts believe that we will get to see a story that spans millennia of a man who starts his journey as a hero helping and standing up for those who have no one to help. But as the original comic goes on, Black Adam will transform into a villain over the course of his journey.
However, thanks to the efforts of Geoff Johns and David S Goyer. Black Adam has evolved from a one-note body for Shazam to one of the most morally complicated villains in the Justice Society of America.
Trailer
Up till now, there is no official trailer for Black Adam. However, we do have a teaser that showcased Dwayne Johnson as Black Adam. The titular supervillain flaunted his powers, and his deep voice was undoubtedly terrifying. Since then, fans have been waiting anxiously for the movie.
These were all the relevant updates on the new DC movie "Black Adam." I hope our article was helpful to you. See you next time with more updates regarding the film. Stay tuned!