Billie Eilish, the Grammy-winning singer, is grappling with the profound loss of her cherished canine companion, Pepper. On Sunday, she took to Instagram to pay tribute to her "life long best friend" who had been a constant presence in her life for an impressive 15 years. In a poignant post, Eilish expressed her grief, promising to reunite with her beloved pet one day. The collection of photos in the tribute captured the beautiful journey of their bond, from Pepper's playful puppy days to the poignant moments they shared together.
The Instagram post not only showcased the emotional connection between Eilish and Pepper but also featured a heartwarming family portrait. In this snapshot, Eilish's father, mother, and brother, Finneas, smiled at the camera with a black spot painted around their right eyes, mirroring the distinct marking on Pepper's face. This gesture exemplified the profound impact Pepper had on the entire family.
Fellow artists and friends in the music industry offered their condolences and support to Eilish during this difficult time. Demi Lovato, Nina Dobrev, and Lauren Jauregui were among those who sent heartfelt messages, acknowledging the depth of Eilish's grief.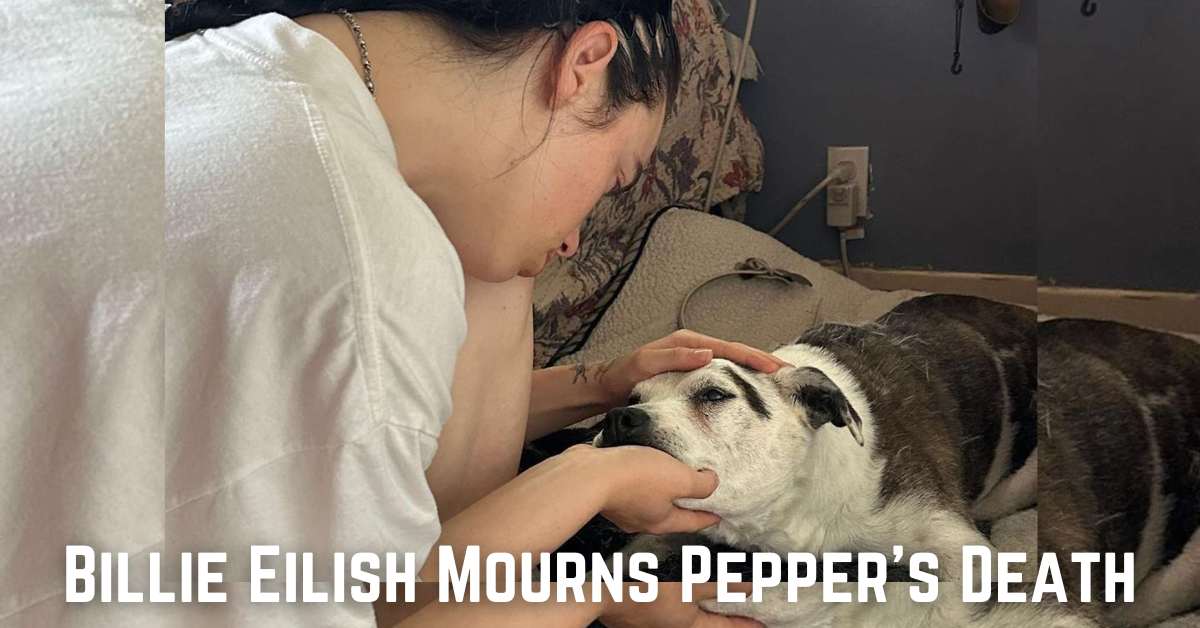 Do you know that after a two-week health battle, New York City influencer Christine Tran Ferguson that her one-year-old son, Asher, had dἰed? Through an Instagram post, Ferguson broke the news to his followers:
While dealing with the loss of her beloved companion, Billie Eilish's professional journey continues to flourish. Her latest single, "What Was I Made For?," co-written by her brother Finneas, has gained immense recognition as a featured track in the record-breaking Greta Gerwig movie, "Barbie."
In a recent interview with Apple Music 1 host Zane Lowe, Eilish opened up about the inspiration behind the song. She revealed how she and her brother faced moments of self-doubt in their writing process, but the collaboration with Greta Gerwig and the movie "Barbie" led to a creative breakthrough. The song became a poignant expression of Eilish's emotions, and its powerful resonance with her own feelings surprised even her.
Eilish's ability to create deeply personal and relatable music has been a hallmark of her artistic journey. The song "What Was I Made For?" reflects her raw and genuine approach to songwriting, resonating with listeners on an emotional level.
As the world mourns the loss of her beloved companion, Pepper, Billie Eilish continues to navigate her career with unwavering passion and creativity. Her music, filled with authentic self-expression, is a testament to her remarkable talent and resilience. While her heart is heavy with grief, the outpouring of support from fans and peers alike is a reminder of the enduring impact she has on the music industry and the lives of those who connect with her artistry.