Jesse Rutherford, the lead singer of The Neighbourhood, and Billie Eilish were out and about having dinner on October 13 when suspicions of a relationship between the two started to circulate. According to images acquired by TMZ, the "Happier Than Ever" singer ate with the California rocker and had the vegan eatery Crossroads Kitchen while sporting a Gucci shirt.
The pictures showed the couple enjoying what appeared to be pasta while deep in discussion with one another. Jesse and Billie have remained silent in public on the escalating romance rumors. For more information, keep reading.
Read More
Who Is Jesse Rutherford?
The vocalist for the group The Neighbourhood is Rutherford. The chart-topping song "Sweater Weather," written by the 31-year-old, is his own. Rutherford famously dated Devon Lee Carlson, a social media sensation and the co-founder of Wildflower Cases, before his relationship with Eilish.
The duo was dubbed "2019's most 2019 couple" by GQ and dated from 2015 until 2021 (though Carlson did not officially announce the breakup until over a year later, in September 2022). According to her Apple TV+ documentary, The World's A Little Blurry, Eilish only has two ex-boyfriends that are publicly acknowledged: rapper Brandon Quentin Adams and actor Matthew Tyler Vorce, 31.
Who Is Billie Eilish?
Billie Eilish is an American singer-songwriter who was born on December 18, 2001. She first came to the public's attention in 2015 when Darkroom, an imprint of Interscope Records, published her debut track, "Ocean Eyes." Her brother, Finneas O'Connell, with whom she works on music and live performances, wrote and produced it. Don't Smile at Me, her commercially successful first EP from 2017, peaked in the top 15 of the charts in a number of nations, including the US, UK, Canada, and Australia.
When We All Fall Asleep, Where Do We Go?, Eilish's debut studio album, debuted at the top of the US Billboard 200 and UK Albums Charts. Due to the popularity of its fifth single, "Bad Guy," which became Eilish's first number-one song on the US Billboard Hot 100, it was one of the best-selling albums of 2019.
The James Bond movie's theme song, "No Time to Die," which topped the UK Singles Chart and won the Academy Award for Best Original Song in 2022, was co-written and performed by her the year after. Her following songs "Everything I Wanted," "My Future," "Therefore I Am," and "Your Power" reached their peak in the top 10 in the US and UK, respectively. Happier Than Ever (2021), her second studio album, peaked at number one in 25 different nations.
Are Jesse Rutherford and Billie Eilish Dating Each Other?
Although neither of them has addressed the romance rumors in the media, it's not obvious whether they are genuinely dating. TMZ was informed by sources that the two were engaging in PDA during their dinner date. Days later, a fan submitted a now-viral TikTok that claimed to show the two holding hands while visiting Halloween Horror Nights at Universal Studios.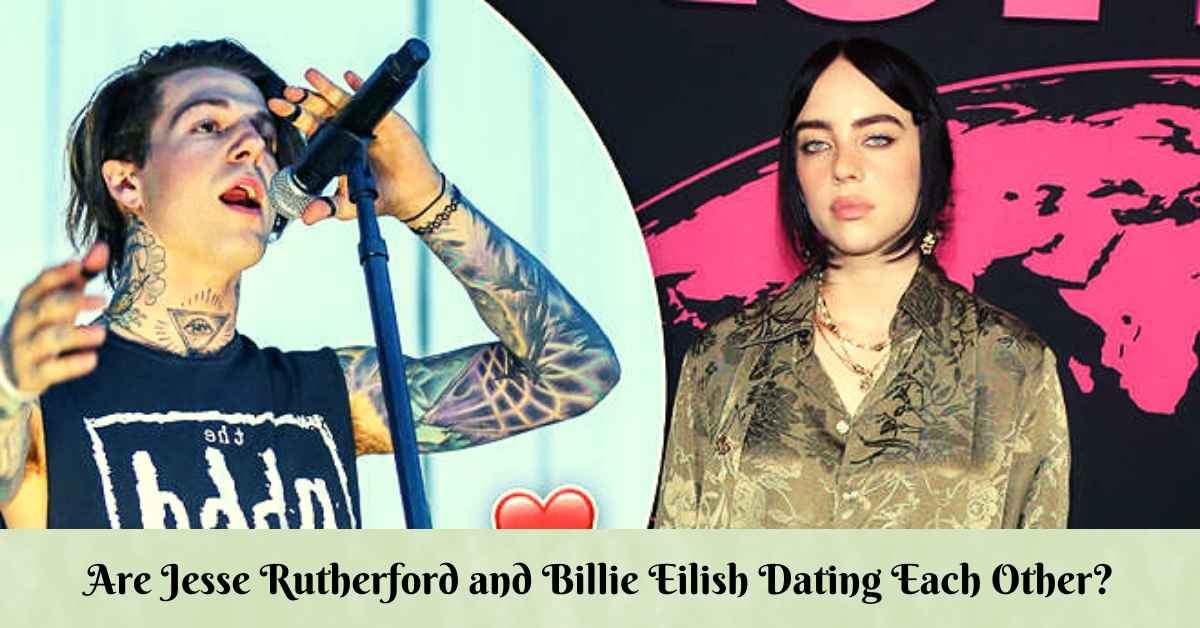 After eating at an Indian restaurant in Studio City, California, on October 18, the couple was seen packing on the PDA, according to images acquired by Page Six. They were holding hands and leaning in for a kiss, looking happier than ever.
Who Has Billie Eilish Dated In The Past?
The "Bad Guy" singer has had a few relationships over her career, but she has kept each one secret. Between 2018 and 2019, she was dating Brandon Quention Adams, also known as Q. Although their exact timing is unknown, he appeared in her February 2021 film The World's a Little Blurry. She said to him in the movie, "I adore you and I'm in love with you."
"I just wasn't happy. I didn't want the same things he did, and I don't think that's fair for him," she said. You shouldn't, in my opinion, be overly enthused in a relationship about things that the other person couldn't care less about. When asked why they broke up, Billie replied, "I don't think that's fair to you. "My affection for him never stopped.
I recently spent some time apart from him and realized how much I was missing since I was constantly worried about him. I also realized that neither of us wanted what the other wanted. I have no desire to fix him. I cannot change him. Attempt made She then began igniting romance speculations with Matthew Tyler Vorce in April 2021. In May 2022, he announced their separation on Instagram.