The cinematic sensation 'Barbie,' directed by the talented Greta Gerwig and featuring the dynamic duo Margot Robbie and Ryan Gosling, has magnificently surged past the $1 billion mark in ticket sales!
Astoundingly, this remarkable financial feat was achieved in a mere two weeks following its July 21st debut, amidst its much-discussed clash with Christopher Nolan's 'Oppenheimer' on the silver screen.
During its third weekend in theaters, the film continued to reign supreme, amassing an additional $53 million in domestic earnings, as stated by Deadline. From the very outset, 'Barbie' triumphed as Warner Bros. Pictures' highest-grossing Monday film, raking in $155 million domestically during its debut weekend.
Notably, it achieved another accolade by marking the most significant opening weekend for a female-directed movie in the industry's history. The previous record-holders, 'Captain Marvel' co-directed by Anna Boden and Ryan Fleck with $153 million in 2019, and Patty Jenkins' 'Wonder Woman' with $103 million in 2017 for a solely woman-helmed film, were outshined by 'Barbie's' unprecedented success.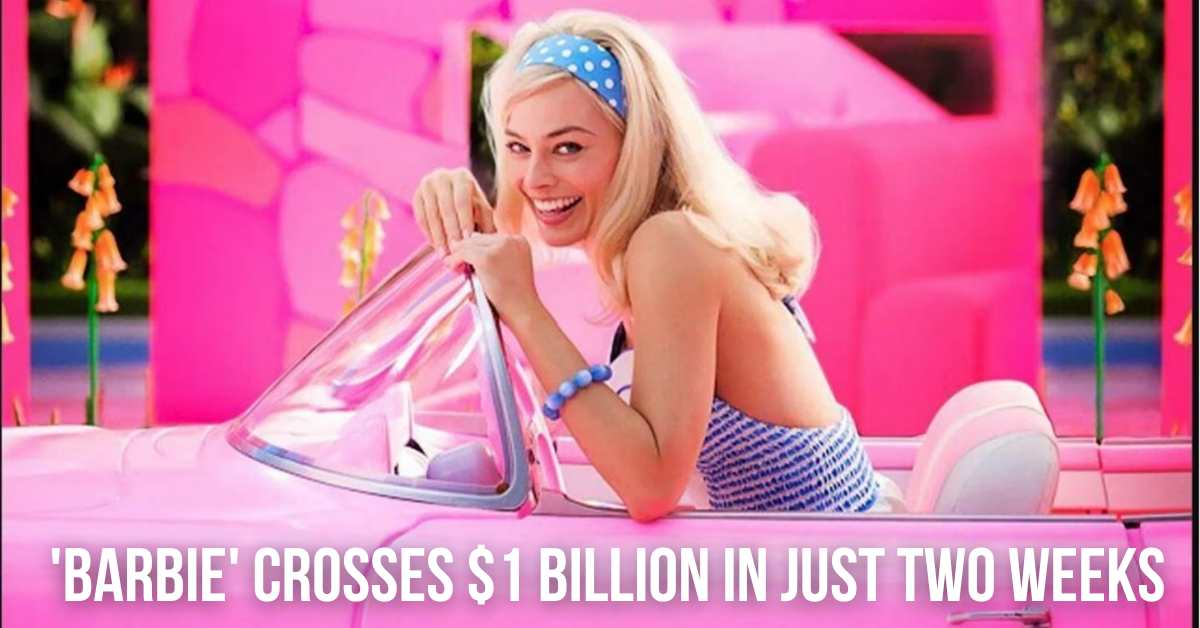 Do you know that the entertainment industry is mourning the death of Jaws 2 star and erstwhile child actor Marc Gilpin? Marc's voyage, which began at the tender age of 11 with his breakout performance in the family film "Where's Willy?", was tragically cut short on July 29, 2023, in Dallas, Texas:
'Barbie' further set the bar for 2023's box office performance, surpassing even 'The Super Mario Bros. Movie,' which secured $146 million earlier this year. The film's staying power was evident as it secured an impressive $93 million during its second weekend, demonstrating an extraordinary hold on audience interest.
Such resounding triumph has spurred Mattel, the revered toy company behind the iconic Barbie brand, to embark on a creative endeavor of adapting 14 additional beloved Mattel properties into cinematic experiences. Among these adaptations is the eagerly anticipated 'Polly Pocket' movie, with Lena Dunham at the helm and featuring the remarkable Lily Collins.
The roster of Mattel movie projects is equally exciting, boasting the collaboration with visionary J.J. Abrams for a 'Hot Wheels' film and a captivating 'Rock 'Em Sock 'Em Robots' venture starring Vin Diesel. The constellation of talent also includes Daniel Kaluuya leading the charge in the 'Barney' film and the illustrious Tom Hanks gracing the screen in the upcoming 'Major Matt Mason' movie. Meanwhile, 'Oppenheimer' reveled in the favorable climate created by the 'Barbenheimer' cinema fervor.
Nolan's biographical portrayal of theoretical physicist J. Robert Oppenheimer, portrayed masterfully by Cillian Murphy, achieved the distinction of becoming the first-ever R-rated film to consistently garner over $10 million for ten consecutive days post-release, as corroborated by Universal Pictures' estimates. As it stands, 'Barbie' continues to dazzle audiences in theaters, an enchanting experience that has truly captured the zeitgeist.