Now, two years after the premiere of the first season, we'll be able to see the second season of Avenue 5, which will pick up right after the passengers and crew were presented with a pretty major decision.
New episodes are set to premiere very soon, so we'll finally be able to catch up with this ragtag crew and (hopefully) gain some answers after a wait nearly as long as the original delays endured by passengers on the Avenue 5 ship.
Season 1 concluded with the revelation that the passengers, who had anticipated a pleasant eight-week space voyage, would instead be subjected to a return journey of eight years; needless to say, this did not go over well.
Not to mention, they're running out of food and water, so it's not much of a luxury cruise anymore, and the passengers have been lied to: all the "crew" they saw on the bridge turned out to be actors and models, and their bridge "controls" turned out to be props, with the real work being done behind the scenes because Judd was more concerned with how the ship looked than it was with keeping it afloat. Holy chaos, right?
As Armando Iannucci, the show's creator, recently told TV Insider: "Fascism and authoritarianism, democracy and heroism, a battle for survival, a roll of the dice with one's life are all on the horizon. Everything you'd expect from a standard sitcom, and then more."
Also, Look At
Avenue 5 Season 2 Plot
A much longer return journey than intended, false cast and crew, and a gag where Hugh Laurie's captain character is claiming to be American because passengers find it "more reassuring," but he's British all take place before the second season of Avenue 5 begins.
The following is the plot summary for Season 2 as provided by HBO: "In the not-too-distant future depicted in Avenue 5, space tourism is big business. Captain Ryan Clark (Hugh Laurie), in command of a luxury spacecraft owned by Herman Judd (Josh Gad), gets in over his head when the ship is driven disastrously off course, extending a planned eight-week sail into an eight-year journey."
Gotta watch out for Crap-tain Lying.

Take an exclusive look at Season 2 of #Avenue5, premiering October 10 on @hbomax. #HBO50 pic.twitter.com/vJ2UqwVYoI

— HBO (@HBO) October 1, 2022
"Season two picks up five months after the failed attempt to reroute the vessel and follows the crew as they try to lead, calm, control, and, if necessary, hide from increasingly unruly passengers. This includes fiery engineer Billie (Lenora Crichlow), unpredictable head of customer relations Matt (Zach Woods), and faithful right-hand Iris (Suzy Nakamura). They are heroes on Earth, but their cries echo throughout the cosmos."
Who Will Appear In Avenue 5 Season 2?
Hugh Laurie's character, Captain Ryan Clark, is in charge of the doomed spaceship. In addition to Josh Gad as the eccentric billionaire owner Herman Judd and Zach Woods as the head of customer relations, Lenora Crichlow will reprise her role as second engineer Billie McEvoy, Suzy Nakamura will reprise her role as Avenue 5 associate owner Iris Kimura, and Rebecca Front will reprise her role as passenger Karen Kelly.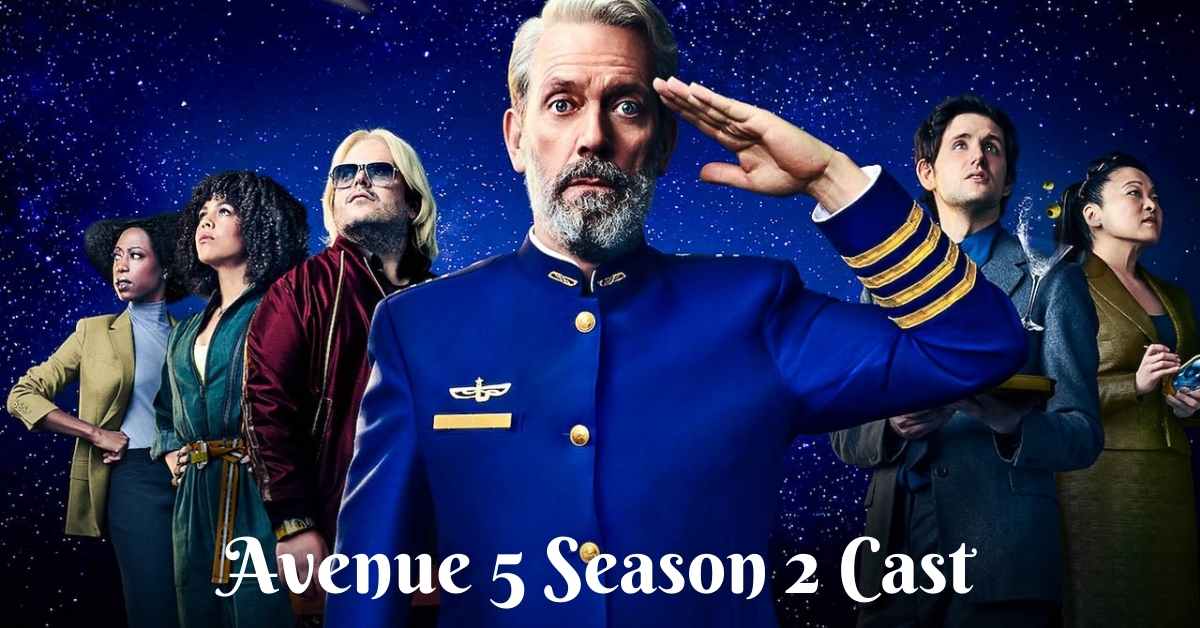 Avenue 5 Season 2 Episode 2 Release Date and Time
Initiated on January 19, 2020, Avenue 5 is a popular Science Fiction Comedy TV Series. Extremely high viewership after only the first few episodes meant a renewal for the show. Yes! Some episodes from Season 2 of Avenue 5 have already been broadcast since the season debuted.
After the success of the launch of the first episode of Season 2, viewers have been eager to learn when they can watch Avenue 5 Episode 2. When will Season 2 Episode 2 be released? And therefore, the second episode of Avenue 5's second season will premiere on October 17, 2022.
Avenue 5 Season 2 Trailer
Yes, HBO dropped the trailer for the new season on September 14. The crew seems to be in just as dire a situation as we left them, if not worse, as they appear to be on a collision course with the sun. This season will feature scenes of personnel and passenger fighting, bickering, and rioting, so be prepared for mayhem at every turn.
Where Can I Watch The Second Season Of Avenue 5 Online?
The complete second season of Avenue 5 is now streaming on HBO and HBO Max. Viewers may also rent or buy episodes of Avenue 5 on Google Play, Vudu, and iTunes, with preferred subscription levels available in a variety of countries.
Where Did We Leave Off On Avenue 5?
The concluding episode, Eight Arms But No Hands, was released on March 15, 2020, and is believed to have been viewed by 0.415 million US viewers. Episode director William Stefan Smith worked with Armando Iannucci, Sean Gray, Ian Martin, and Peter Fellow on the script.
Moreover, the teleplay is written by Ian Martin, Peter Fellows, and Sean Gray. In the episode, the viewers got to observe that, regretful over the murders of the airlock seven, Matt chooses to go into hiding for the time being and adjusts the airlock codes. To shorten the trip to six months, the crew is looking for him so that they can get rid of unnecessary items weighing as many as five hundred people.
The objects' eight-year journey is extended when Matt cracks the code and has them ejected from the ship's port rather than its rear. After a squabble over who should take the second seat on the supply shuttle, Iris is accidentally sent back to Earth before Rav.