The All or Nothing: Arsenal documentary is a must-see if you're a Gooner, a term for Arsenal supporters. It covers everything from the departure of Pierre-Emerick Aubameyang to the Gunners' failure to qualify for the Champions League in the 2021-22 season.
Aubameyang, Mikel Arteta, and Folarin Balogun are among the players featured. There have already been several documentaries titled "All or Nothing" that has given fans a behind-the-scenes look at the seasons of Manchester City, Tottenham Hotspur, and Juventus.
As a result, the Amazon Prime Video platform's All or Nothing series has examined NFL clubs such as the Arizona Cardinals and Dallas Cowboy — as well as the New Zealand national rugby union and ice hockey teams Toronto Maple Leafs and Brazil's national football team.
Read More-
Arsenal's up-and-down season
The All or Nothing cameras accompanied Arsenal's players away from the pitch to study the daily hardships encountered by the top-flight sportspersons during a grueling high-pressure competition. During the epidemic, a behind-the-scenes look at the club and its players was documented in a series of short films.
There have been fewer turbulent seasons in Arsenal's history than the 2021–22 campaign. With an average starting age of 24 years and 308 days, Arsenal, led by manager Mikel Arteta in his second season in charge, was the Premier League's youngest squad. Arsenal started the season with three straight defeats, which put them in 20th place in the points standings.
'All or Nothing: Arsenal' review: Mikel Arteta is the rare saving grace https://t.co/Jukw0RqD9t

— Sk Newshub (@SkNewsHub1) August 3, 2022
After a roller-coaster season filled with exhilarating highs and crippling lows, the squad finished fifth in the Premier League with 22 victories, 3 draws, and 13 losses. Arsenal has qualified for the UEFA Europa League for the upcoming season. Much attention will be paid to the tense relationship between Mikel Arteta and Arsenal captain Pierre-Emerick Aubameyang.
The series will be available to Prime subscribers via the Prime Video app for smart TVs, mobile devices, Fire TV, Fire TV stick, Fire tablets, and Apple TV, amongst other platforms, anytime and anywhere. For no additional charge, Prime members can watch their favorite shows on the go with the Prime Video app. New consumers may learn more about Prime Video in India at www. amazon.in/ prime and existing members can use the service at no additional cost.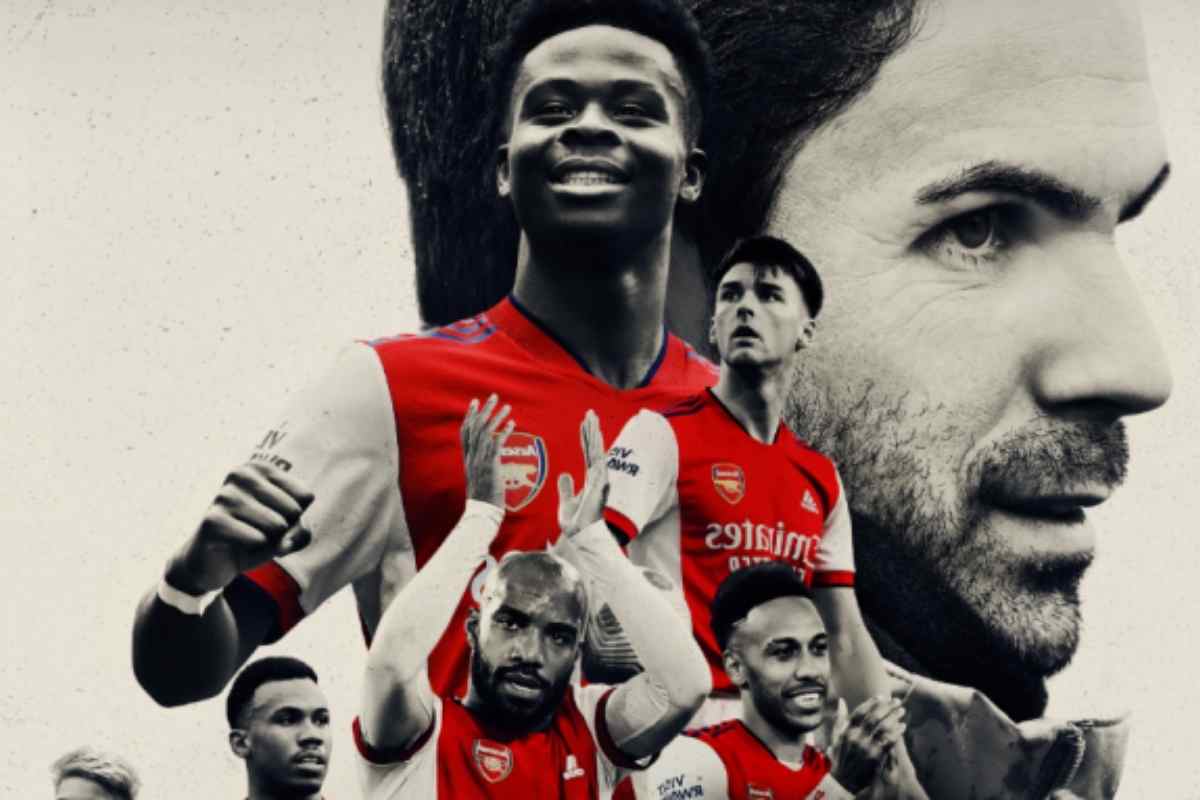 When Will It Be Released?
In Arsenal's All or Nothing documentary, just the first three parts of an eight-part series will be accessible on Thursday, August 4th. Viewers must wait until the 11th of the following month to watch the remaining episodes.
The final and penultimate episodes will be released on August 18th, and they're expected to be packed with the most exciting aspects for viewers.