How have Clayton and Susie been doing since that tragic special? What's the status of their relationship now? When they met on Season 26 of The Bachelor, things between Clayton and Susie were complicated. Everyone knows that Clayton had sexual relationships with more than one woman and that he publicly declared his love for several of them.
This wasn't the best possible situation for Susie, and it looked like this couple wouldn't last for a while. The special After the Final Rose revealed that both had reconciled and were once again a couple. They intended to take things slowly, so there was no engagement and no thought of a wedding at the time.
Those who follow either on social media will likely have seen the cute videos they've posted of themselves joking around and enjoying life as a couple. After the mayhem on "The Bachelor," Clayton and his girlfriend Susie finally settled in Virginia, Susie's home state. It was a little awkward because they didn't know each other very well, and now the pair are talking about it.
Clayton Echard left his season of 'The Bachelor' single
During Season 26 of The Bachelor, Clayton informed three different women that he loved them. Clayton admitted to Susie that he had slept with Rachel and Gabby, but Susie said she didn't see a future with him. What happened next was a chaotic conclusion to the season of The Bachelor.
Clayton told Rachel and Gabby what had transpired after Susie had left. Then, despite what had happened between him and Susie, he invited them to stay. Not long after, Clayton ended things with Rachel and Gabby simultaneously because he was "most" in love with Susie.
Susie returned for the series finale but reiterated that she and Clayton would never have a future together. After the Final Rose revealed that they were together, even though he was left alone after The Bachelor.
Are Clayton Echard and Susie Evans still together? https://t.co/zyqR4rCseR

— Jogaari (@jogaari) July 17, 2022
Clayton Echard And Susie Evans' Relationship Timeline
The following is a complete timeline of Clayton and Susie's relationship, beginning with their first date on The Bachelor and ending in the year 2022:
In September of 2021, the show The Bachelor introduces Susie and Clayton.
In November of 2021, Clayton and Susie call it quits. Clayton has also recently ended his relationships with Rachel and Gabby. After first rejecting him on the show, Susie eventually messaged him on Instagram to have "one more open talk."
In March of 2022, Clayton reveals he is dating Susie and shares his misgivings regarding the show. The two of them have decided to live together permanently.
In April 2022, Clayton confronts the "ridiculous" claims that he cheated on Susie. The couple, according to Susie, is "involved" in their connection.
As of July 2022, Clayton and Susie are still together.
Are Clayton and His Girlfriend Susie Get Engaged?
Clayton said on "After the Final Rose" that after leaving, Icelanablished contact with him. The possibility that something good could come out of it all std, he returned to "what I believed was my normal life," but Susie eventually re-started Clayton.
Then Susie came out and said they were still an item. They were "very delighted" and "glad to be here today," she said. "That's my boyfriend." Even though they "took some steps back," she says they're now in a "serious" relationship, and she's in love. I think it's safe to say that he's fantastic.
They acknowledged that they "could have done better" and were prepared for criticism following the series finale. Jesse hinted that maybe a proposal was on the horizon, and Neil Lane was in the crowd, but Clayton dispelled those rumors by saying they had other plans. When she said she would, he presented her with the last rose and asked if she would accept it.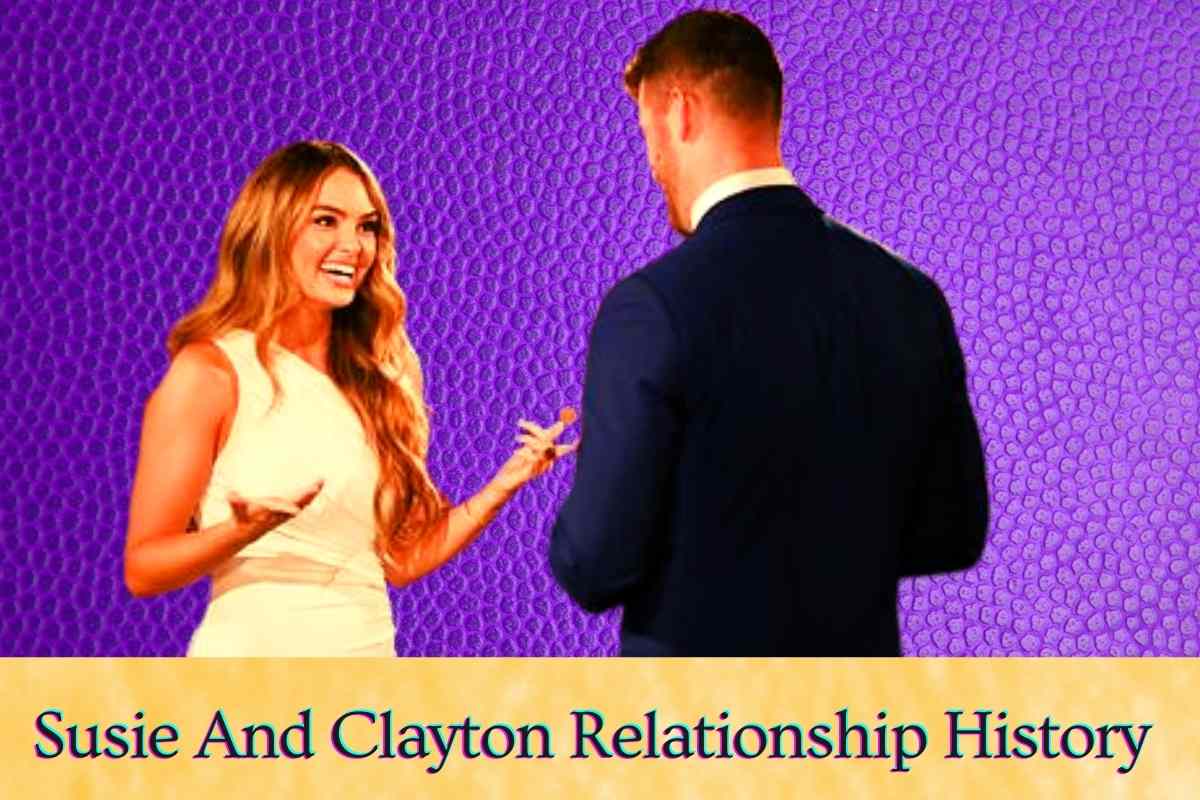 Come summer 2022, and they are still going strong! The two can't stop gushing over each other on their social media accounts. "My granola game is enhanced thanks to @claytonechard and Clayton alone," Susie captioned a sweet video of Clayton pulling her up at the grocery store on July 10.
Are Susie And Clayton Still Together?
Clayton and Susie got together after his season of The Bachelor ended in March. Cameras were rolling as Susie walked off the set before the series finale. In an unexpected decision, Clayton decided not to give a final rose to Rachel Recchia and Gabby Windey, the two remaining contestants. Instead, he set out on a mission to win Susie back.
He thanked her on the podcast for giving him a second chance. Saying, "If it weren't for her, I doubt I would have developed." Going ahead, Clayton claims he will not be constrained by the norms and expectations of being a part of The Bachelor franchise.
Instead, he will continue doing what he and Susie have found successful. To paraphrase what he said: "We don't need to be in a relationship for anybody other than ourselves." We're not doing this for Bachelor Nation, but we both realized that no matter what happens, we'll be eternally grateful to have found each other.