Are Nicole Remy And Danny Still Together? Like the popular Regency-era shows Bridgerton and 'Sanditon,' 'The Courtship' is a dating reality show with a twist. The series is set in Regency-era England and follows a single woman as she deals with a slew of suitors and the advice of her family.
It's fascinating to see how people from the present deal with the customs and norms of the past, despite the show's focus on period-appropriate clothing, balls, horseback rides, and letters.
The first season of 'The Courtship' followed Nicole Remy, a software engineer, and USC alum, as she searched for love. After weeks of courtship, Nicole chose Daniel "Danny" Bochicchio as her final suitor in the season finale. Fans wonder if Nicole and Danny are still together, even though the season has ended. Shall we investigate this further?
Read More:
Nicole Rémy Announces Danny Broke Up With Her
After getting engaged on the season finale of The Courtship, Nicole Rémy and Daniel Bochicchio left their fans guessing for a week before Nicole revealed that Daniel had broken up with her. Nicole, a software engineer from Lakewood, Washington, and a former professional cheerleader for the Seattle Seahawks, emigrated to England to find lovebyh Regency era norms. 
She is 26 years old. At first sight, Nicole and Daniel, or Danny B as she called him on the show, clicked immediately. After they kissed for the first time on their first date, there were fireworks. Even though he was starting to feel deeply for Nicole, the real estate agent Danny, 31, from Staten Island, New York, had some reservations about proposing so soon. 
As a result, Nicole was taken aback when Danny proposed to her on the season finale of The Courtship, but she gladly accepted. However, after the series finale aired, both Nicole and Danny went silent. Their followers started to wonder if they were no longer a couple. The week after the show, Nicole updated her social media followers on what had transpired.
Nicole said that Danny "officially" broke up with her "a little over a month after filming," in an interview with E! News. When asked how she was doing, she described herself as "heartbroken" and said, "I wanted nothing more than to spend my life with him, whereas Danny told me after the show wrapped that he felt differently about m and no longer felt like I was the one."
Despite Danny's concerns about the hectic pace of the show, Nicole insisted that she wanted nothing more than to be engaged. She elaborated on the dating dynamics depicted on shows like The Courtship "When compared to real life, relationships develop much more rapidly in fiction. So when he unexpectedly proposed, I was ecstatic but still shocked."
Are Nicole Remy and Danny Still Together? https://t.co/7UYiy3mMp4

— United Fact (@UnitedFact24) December 18, 2022
What Happened To Nicole Remy And Daniel Bochicchio After The Courtship?
According to critics, "The Courtship" is like a cross between "Bridgerton" and "The Bachelorette." According to TV Insider, Nicole Remy, a software engineer and former Seahawks dancer who calls herself a "hopeless romantic," is the show's protagonist on NBC's Regency-themed dating show, which debuted in the spring of 2022.
In a series spanning 12 episodes, a group of suitors (dressed in Regency-era garb that would put Jane Austin's characters to shame) competed for Remy's heart by completing a series of delightfully cheesy challenges. Like learning how to dance the waltz or pen a love letter.
By the series finale, Remy had found her Prince Charming in Daniel Bochicchico, a real estate agent in New York Cit,y and a University of Southern California graduate. Despite a rocky beginning—during which Remycastst doubts Bochicchio's feelings—Bochicchio eventuallydeclaresd his love for her and proposes with a ring (via Distractify). In the end, Remy's happily-ever-after didn't last as long as he'd hoped.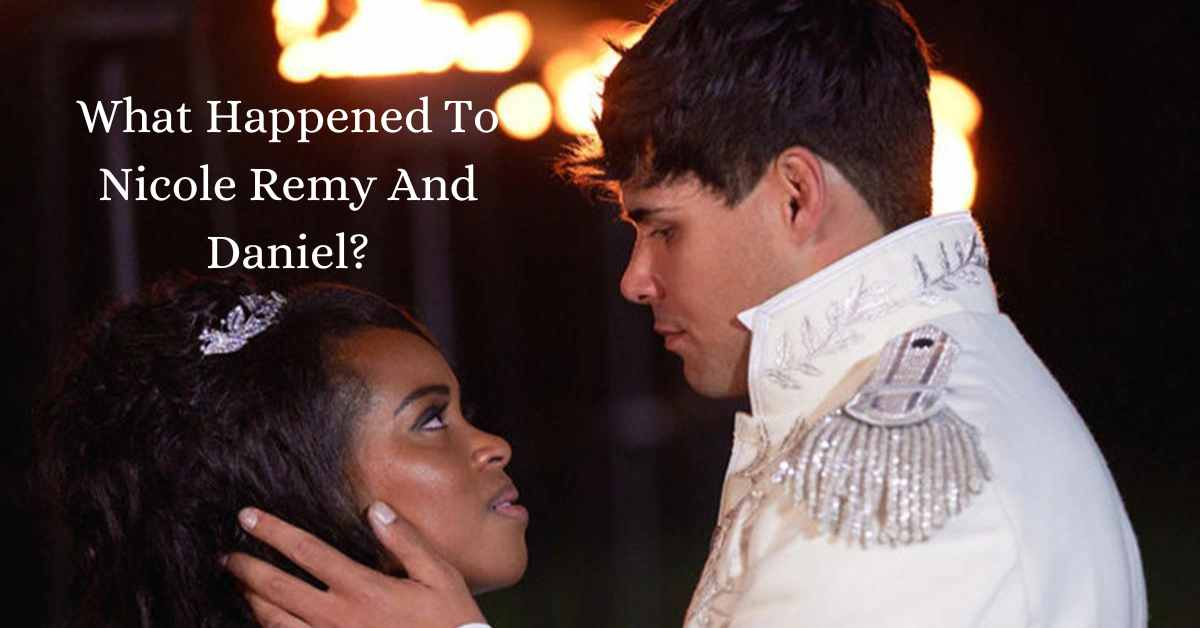 One and a half months after filming the finale, after an eventful trip to her hometown of Seattle, Bochicchio called off their engagement, leaving Remy understandably devastated. But Danny told me after filming wrapped that he felt differently about me and no longer felt like I was the one," Remy said to E! News. "The feelings I had for him on the show and after filming were always the same, and I wanted nothing more than to spend my life with him."
Are Nicole Remy and Daniel Bochicchio Still Together?
Nicole and Danny have decided to keep their personal lives private since season one production wrapped. As a result, they have kept their relationship under wraps. Even though Danny has his social media accounts set to private, Nicole has thanked everyone involved with the show and shared more details about her experience on Instagram.
Also, Nicole mentioned the time and place of her and Danny's first meeting in a comment on one of the posts. So, it's safe to assume that Nicole and Danny are still together and looking forward to a bright future after watching how close they seemed to be on the show and with no news about a possible breakup.