When Michael Ilesanmi of 90 Day Fiancé reactivates his previous Instagram account, fans assume it's because he and Angela Deem have broken up. Grandmother of six, mother of two After deciding she would never be married again, Angela met Michael on Facebook.
By way of Facebook, Michael wooed Angela with a "you look gorgeous today, good morning" remark. Since then, the couple has appeared on multiple seasons of 90 Day Fiancé, gone through numerous breakups, and dealt with numerous issues, such as Angela's assertion that someone was impersonating Michael on Instagram. Also, Check- Are '90 Day Fiance' Jesse And Jennifer Still Together?
Angela And Michael's Relationship
It appeared that both had broken up. If the season 6 recap is to be believed, the couple will be together until November of 2021. In December of 2021, media outlets first started reporting on Angela's romantic involvements. Michael's caption for his January 29 post, which read, "A human being is a solitary entity, Unique and unrepeatable," provides additional evidence in favour of this hypothesis.
Michael and Angela's relationship was sometimes strained due to their age gap. They had broken up by the time the first season of 90 Day Fiancé: Before the 90 Days aired. They showed up together again and again in later episodes, with Michael's visa woes and Angela's infertility taking centre stage.
Nevertheless, They got married in Nigeria in January 2020 and had to deal with a long-distance marriage for the next two years. While waiting for Michael to get his spousal visa, Angela underwent gastric sleeve surgery, breast reduction, and liposuction, making her husband even more upset.
Angela's changed priorities now that she's healthier and more confident prevent her from wanting to start a family. Her viewers also saw her blatantly flirt with her doctors on TV during 90 Days to a Wife, even though she had issues with Michael even glancing at other women.
Angela stop waiting and procrastinating….dump.Michael and do it fast and hit him with the divorce papers and the cancelation of the applications and.oove on you are better than that and he is just an ass. You dont need hin https://t.co/lHudU3z3u2

— Anthony Bartolo (@Giggabet) September 21, 2022
Since Usman has already confirmed that she would not be bringing Michael to the United States, Angela may be recording the upcoming episode of 90 Days: The Single Life while still a single woman. Michael may have decided to quit following Angela and cancel his account after seeing her romantic posts with an unknown man.
Angela has recently disclosed that she has blocked Michael on Instagram. Nonetheless, the fact remains that Angela and Michael's fresh breakup is likely merely a marketing trick to perhaps divert people from his arrival in America, which could be their storyline for the next season.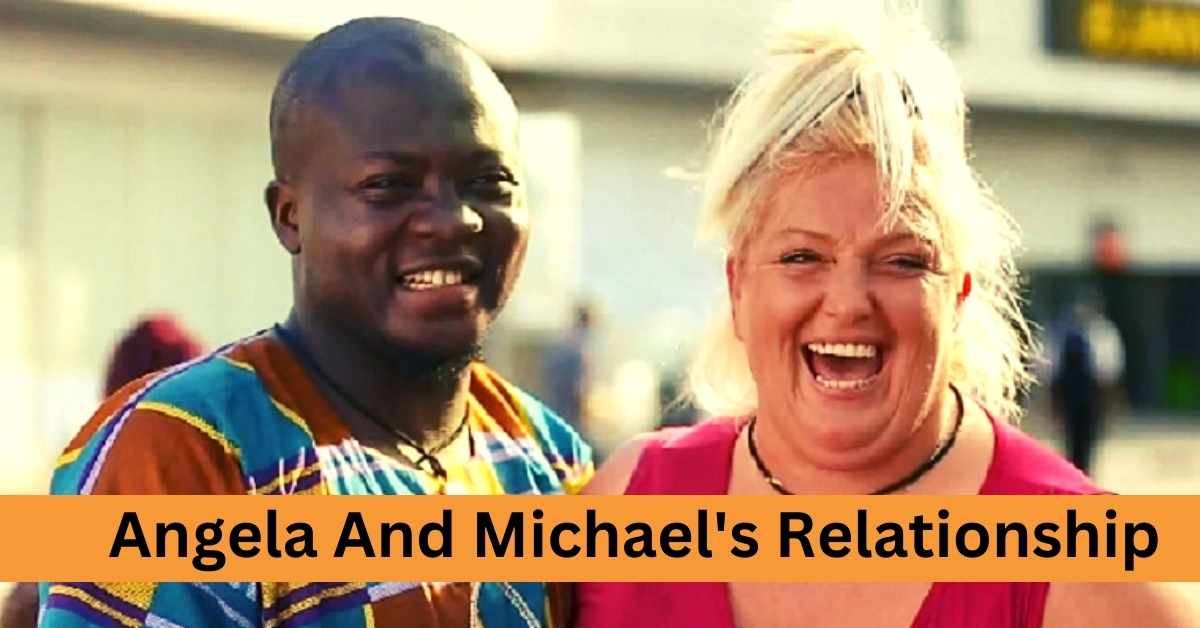 Angela Deem and Michael Ilesanmi Divorce
The couple of Angela Deem and Michael Ilesanmi appeared to break up during the season 6 Tell-All episode of 90 Day Fiancé: Happily Ever After? and there have since been other hints that, despite their initial happiness, they may be divorcing. After getting married to Angela in Nigeria two years ago, Michael is still waiting for his US visa.
Likewise, after losing nearly 100 pounds, Angela has taken on a radically new appearance. She's been sharing intimate Instagram videos with a man nobody knows. After all, Angela no longer has to share it with Michael, who has returned to Instagram after a long absence with his own page, fueling separation speculations among 90 Day Fiancé viewers.
In April of that year (2021), Angela complained that she and Michael's marriage was hell. Michael wanted a kid and Angela wanted a makeover and to get things done instead was revealed on 90 Day Fiancé. Michael, who Angela has always accused of cheating on her, has now pointed out that she has been flirting with her doctors.
Angela claimed she was dieting so that she would seem younger to Michael when he visited the United States. However, Angela claimed she was "done" with Michael after he mentioned Angela leaving Dr Obeng's party in his car and refused to tell Aunt Lydia to respect his wife. It's not legit here, she said, because they got married in Nigeria. I don't want a divorce," Angela added. I'm going to follow my own desires.
Also, Look at-
90-Day Fiancé Stars Angela & Michael Hit Turbulence
Angela had new breast implants to win back Michael's love, and she showed them off during season 6 of 90 Day Fiancé: Happily Ever After? While having a heated discussion with Michael's aunt Lydia, you decide to spill the beans. Angela felt Lydia's judgment as she discussed her decision to get weight loss surgery rather than start a family.
Angela, in turn, thought that Michael was siding with his aunt in the debate. At the end of the season, Angela told Michael that she was done with him and that, until he made it to the United States, she would act like a single woman and brag about her weight reduction of 100 pounds.
In the latest episode of her 90-Day Fiancé spinoff, Angela is shown meeting a Canadian man who she believes is responsible for Michael's increasing negligence. Angela crashes Michael's car in Nigeria, and he decides to end their relationship. As is familiar with Angela and Michael, there remains hope that they can reconcile.