Why only have one season of American Horror Story each year when you may have several? The ghoulish spin-off American Horror Stories, which tackles brand-new shocks with a fresh cast each week, is built around that core premise.
However, they're not all brand-new, since many of Ryan Murphy's favorite former cast members appear in this program and occasionally make connections between the spin-off and his main flagship series.
It was always obvious that American Horror Stories would be popular with franchise fans, so the only thing left to do is wait and see what the upcoming stories will bring. What precisely lies ahead, though? Here is all the information you require about American Horror Stories season 2.
Read More-
American Horror Stories Season 2 Plot
American Horror Stories, as previously mentioned, tells a unique story in each episode, although the advertising material still seems to follow some rather spooky threads. With a trailer indicating Denis O'Hare's character is the curator of a life-size dollhouse in at least one of the episodes, it appears this time that it is somewhat related to very, very freaky-looking dolls.
Others seem to be period works, with Bella Thorne's character in one vowing to ignore the impending danger of a serial killer prowling about her town. But with the entire American Horror Story universe, not to mention brand-new settings, to explore, there is plenty of room for a completely different collection of storylines in season two.
Future episodes of American Horror Story could revisit any of the other nine seasons featured in the series, including Miss Robichaux's Academy for Exceptional Young Ladies from Coven, Asylum's Briarcliff Manor, and the Florida Freak Show. Season one focused extensively on the Murder House plot.
American Horror Stories Season 2 Cast
Here is a list of some of the Season 2 cast of American Horror Stories, along with possible previous appearances for each.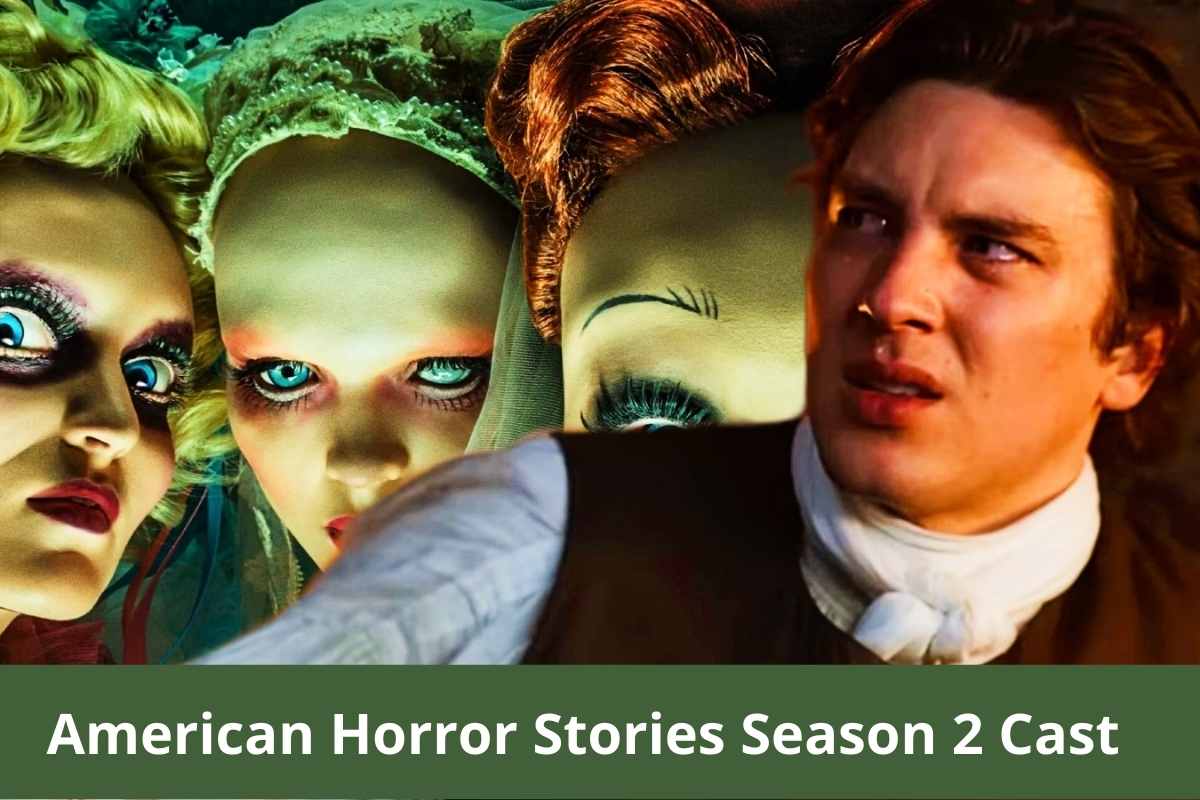 Alicia Silverstone
Alicia Silverstone will make an appearance in American Horror Stories, her first participation in a horror television series, but this legendary actress has been in a number of successful films. Some of her most well-known roles include in the classic movies Clueless, Batman & Robin, The Crush, and Miss Match on NBC. She most recently made an appearance in Senior Year, a Rebel Wilson comedy.
Cody Fern
The role of Michael Langdon in American Horror Story: Apocalypse was Cody Fern's first appearance in the American Horror Story main series, however, he has played a variety of other characters. He appeared in House of Cards on Netflix, The Assassination of Gianni Versace: American Crime Story, which was developed by Ryan Murphy, and he also had a part in the American Horror Stories episode "Feral" from the first season.
Nico Greetham
Greetham, who played a part in both the first season of American Horror Stories and American Horror Story: Double Feature, is the third individual on this list to have previously appeared on American Horror Story. Additionally, he played Calvin Maxwell in Power Rangers Ninja Steel and Nick in the Hulu original series Love, Victor. In the Netflix original musical The Prom, Greetham also played Nick.
American Horror Stories Season 2 Release Date
The air date for the second episode of American Horror Stories is Thursday, July 21, 2022. The first episode of American Horror Stories, Season 2, will be released on Hulu at 12 a.m. Pacific Time. Since that hour converts to 3 a.m. ET, fans on the east coast will have to stay up late if they want to watch.
American Horror Stories Season 2 Ep 1 Ending & Coven Twist Explained https://t.co/NMXD4N5PUd

— Xuenou (@xuenou) July 22, 2022
But hey, is there a better time than the witching hour to watch a terrifying show? This Thursday, only the first episode of the season will be accessible. After that, American Horror Stories Season 2 will release a new episode every week at the same time on Hulu.
Fans can view the episodes whenever they want once they are available on Hulu. So long as they can avoid any spoilers on social media, individuals who would rather wait until the daytime to watch are more than welcome to do so!
American Horror Stories Season 2 Trailer
Here are some teaser shots for the second season of American Horror Stories. Although AHS seldom reveals its secrets, the teaser makes it clear that the show's sophomore season will feature a twisted dollhouse and a game of Bloody Mary.
https://youtu.be/QjbavLfirOI
How to watch American Horror Stories season 2
The second season of American Horror Stories is an FX on Hulu original series, therefore you can only view it if you have a Hulu subscription. You have the option to subscribe to Hulu separately, Hulu with Live TV, or the
Disney Plus
Bundle, which grants you access to Disney Plus, Hulu, and ESPN.