Game developers Yuke and publisher THQ Nordic are working together on AEW Fight Forever. An American professional wrestling company's third video game is All Elite Wrestling 3. (AEW). It will be released in 2022 on PlayStation 4, PlayStation 5, Windows, Xbox One, Xbox Series X/S, and Nintendo Switch platforms.
Read More-
Gameplay
The gameplay is heavily influenced by WWF No Mercy and Here Comes the Pain. It will be an updated version of those legendary games, with fast, fluid, and hard-hitting action, various moves with varying degrees of depth, and many original and brand-new gameplay concepts and systems.
It won't be a full simulation game, but it will still be a realistic game with realistic plays and counters. However, the tempo of the game will be faster than in a full simulation game.
AEW Fight Forever Features Confirmed
Traditional arcade wrestling moves combine cutting-edge All Elite Wrestling finishing and offense.
The biggest names in professional wrestling and brand-new, high-flying AEW stars make up this year's talent lineup!
Types of matches: Single, Tag-Team, 3-way, 4-way, Ladder, Casino Battle Royale, Falls Count Anywhere, Unsanctioned Lights Out, Exploding Barbed Wire Deathmatch
This cooperative multiplayer game features tag team matches with easy commands for a series of team movements.
 A rich career mode showcases the joy and personality of an All Elite Wrestler's travels. Player-created wrestlers can join the AEW roster and feature in matches and stories throughout an event schedule, which can be predetermined. Wrestlers can improve their stats by earning points by winning games and completing objectives.
Wrestler outfits and appearance, move sets, entrances, teams, and stadiums may all be customized to your liking.
More than 40 weapons
Minigames
Daily and weekly challenges


Release Date for AEW Fight Forever is listed on Amazon Store.

Check it out here: https://t.co/9dF9jeSgnO#AEWFightForever #AEWDynamite #AEW #AEWRampage #AEWonTBS #AEWDark #ALLOUT #WWE2K22 #WWENXT #WWERaw #WWE #WWESmackdown #aewgame

Note: It is not officially Confirmed. pic.twitter.com/Hf6aWryL0Q

— Dark Conqueror (@DarkConqueror22) August 4, 2022
Platforms, Price, Demo, and Beta
We know that the game is being created for next-gen and current-gen systems, which means that the PS4, PS5, Xbox One, and Xbox Series X|S are all potential candidates. Although consoles or platforms have not yet been confirmed, we know that the game is being developed.
Although the game's price won't likely be announced for some time, we anticipate that it will be sold at the industry-standard price point of $59.99 on current-gen consoles and $69.99 on next-gen consoles when it is released.
When additional information regarding the game becomes available, that information should be included, along with the ability to pre-order the game title and any potential pre-order perks that may come with it.
There is currently no information available regarding whether or not AEW Fight Forever will have a playable demo, trial, or beta for fans to participate in before the game's launch.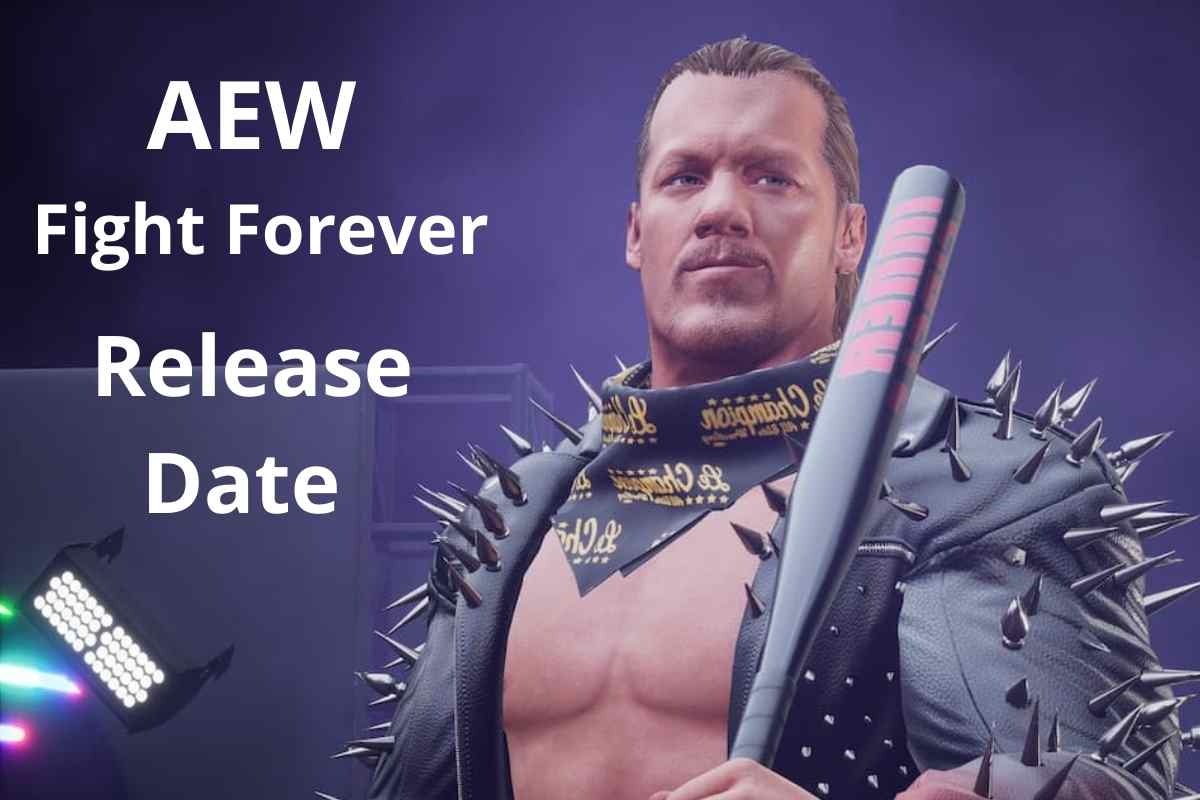 AEW Fight Forever Release Date
The most often asked question about AEW Fight Forever is when it will be released, and the most likely date is September 2022. However, further development could likely lead to a decision to delay the release until they're convinced it's ready, as reported by Fightful Select recently.
The December 31, 2022 publication date indicated on early Amazon and Xtralife listings is not likely to be accurate. However, revealing a lot of information since that date is merely a placeholder for shops that haven't yet entered the actual date.
It's not uncommon for online retailers to use the final day of the year as a type of placeholder date. In addition, Kenny Omega, the publisher, has confirmed that THQ Nordic is on board, and there's a reason why sure fans may recognize that name.
Teaser Trailer & Gameplay Footage
As soon as AEW Games was announced in November of 2020, a teaser trailer for the upcoming AEW Fight Forever video game was released. There was just enough footage to whet the appetites of AEW fans by confirming the inclusion of intergender wrestling and a few probable roster members.
AEW Games 2: The show gave us our first glance at the finished product with this gameplay preview. In September of the following year, 2021, a new look was taken at the title. In this video, Jungle Boy's official model was shown, as well as footage of him wrestling in the ring.
Although this is the complete view we've seen so far, we know there is still much work to be done. The first actual AEW Fight Forever trailer, publisher, platforms, game title, and more are all expected to be revealed soon, thanks to rumors of a big announcement.