Adam Rich Cause Of Death: Adam Rich, who played "America's little brother" on Eight Is Enough and had a pageboy mop top, has passed away. He was 54. Lt. Aimee Earl of the Los Angeles County Medical Examiner Coroner's office said that Rich passed away at his home in the Brentwood neighborhood on Saturday.
Although the circumstances surrounding the death were being looked into, they did not appear suspicious. As the youngest of the Bradford children, Rich played the role on the ABC hit drama from 1977 to 1981. However, his acting career was short-lived.
Publicist Danny Deraney said that Rich had untreatable depression and that he had worked to reduce the taboo surrounding mental health discussions. Over the years, he tried various unproven treatments without success.
Read More:
According to Deraney, he and other people close to Rich have been worried about his whereabouts in recent weeks. Once a child star in "Eight Is Enough," Adam Rich made an appearance in a Van Nuys, California court on August 20, 1991.
In October, Rich tweeted that he had been sober for seven years, continuing an open dialogue about his mental health. He urged his nearly 19,000 followers to keep fighting and admitted that he had made mistakes in the past. These included arrests, multiple stays in rehab, multiple overdoses, and "countless detoxes (and) relapses."
People "weren't built to endure mental illness," Rich tweeted back in September. "It's hilarious that some people assume they're weak or lack motivation because the reality couldn't be further from the truth.
A person needs to be incredibly resilient — a warrior, if you will — to face such debilitating diseases head-on." Rich shared a throwback photo of himself with fellow child actor Mickey Rooney.
"I am vaccinated because trust.. SCIENCE!"

"I care more about the lives of my family & friends… & even YOU!… than my own personal FreeDUMB'"

"Get Vaccinated Now MF's"

-Adam Rich#DiedSuddenly at the age of 54
Cause of Death: Unknown. pic.twitter.com/vSxlO9cQkb

— DiedSuddenly (@DiedSuddenly_) January 9, 2023
As he put it in a tweet, "Everyone used to tell me, 'You are the modern-day Mickey Rooney. To paraphrase Mickey Rooney: "But when Mickey Rooney himself told me that, it meant a helluva a lot more to me!"
Almost 27 years ago, in 1996, Rich was a participant in a hoax published by Might magazine claiming that the actor had been murdered during a robbery outside a Los Angeles nightclub. After the spoof was exposed, the article in the obscure magazine, which was meant to mock Americans' fascination with famous people, fell flat.
"Maybe we were trying to be too sneaky. Some folks just didn't get the joke "Rich revealed this information to the Chicago Tribune years later. I don't wish to die. As the mop-topped son of Dick Van Patten's newspaper columnist character, Rich was a TV little brother to a generation of viewers.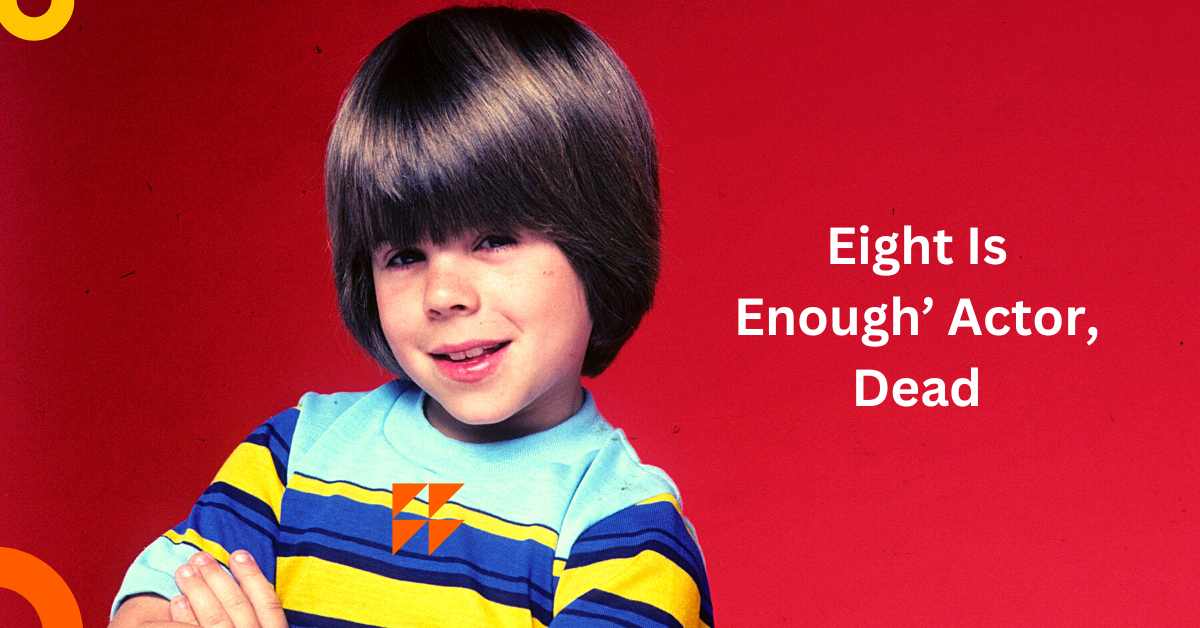 Van Patten's character's wife died during the first season of filming, leaving him to raise eight children on his own. According to IMDB.com, Rich starred in the series Code Red from 1981 to 1982 and voiced Presto the Magician on Dungeons & Dragons from 1983 to 1985.
For two reunion episodes of the TV movie, Eight Is Enough, he reprised his most famous role. The rest of his acting career, however, consisted of guest-starring roles on such iconic series as The Love Boat, The Six Million Dollar Man, Silver Spoons, and Baywatch. When he played Crocodile Dundee on Reel Comedy in 2003, it was his most recent acting role on IMDB.