As the second season of 90 Day Fiance is just about to end, TLC has confirmed the threequel of the show! As the show is quite popular, we can expect even more seasons after the third instalment. However, that is a topic for another day. The reality TV show contains everything if you are looking for something light and adventurous at the same time. The past two seasons have given the world a lot of spicy content; couple fights, rivalries and whatnot. 90 Day Fiance Season 3 is also coming back with similar stories very soon!
Even though fans are very excited about the premiere, they are also having second thoughts about it. Why? Because two couples have already broken up, and they were known for their controversial takes. So the fandom is sceptical about the performance of the upcoming season. And in case you forgot their names, they are; Delavan Clegg and Jihoon Lee and Brittany Banks and Yazan Abu Huraira. 90 Day Fiance is a spinoff of the popular TV show of 2014, and just like its origin, the TV series has done quite well in terms of rating and viewership.
Tiffany Franco Smith and Ronald Smith and Paul, and Karine Staehle, the stars of the first season, "All in the Name of Love", will also feature in 90 Day Fiance Season 3. However, unluckily these couples are also going through a rough patch, so we are kind of concerned whether the third season will be able to keep up with its past seasons or not. But we don't know. Maybe these are just tactics of the showrunners to gain publicity! The short teasers of the third instalment showed Corey Rathgeber and Evelin Villegas quarrelling, and surprisingly it restored our confidence in the franchise. The teasers were full of Easter eggs; below, you'll find everything related to 90 Day Fiance Season 3, so let's begin!
Also Read: Iron Man 4 Expected Release Date
90 Day Fiancé: The Other Way Season 3 Release Date
The first episode of 90 Day Fiance Season 3 has already premiered on TLC, and in case you missed it, you can stream it on Discovery+. However, we are unaware of how many episodes the third instalment will contain. But the second episode will premiere on 5th September 2021! So, we'll get a new episode every week.
The past 2 seasons all had 22 episodes, and there are very high chances that the third season will follow the same path. Unfortunately, we won't be getting a reunion episode of 90 Day Fiance Season 2 cast members. This news was quite disappointing for the fandom.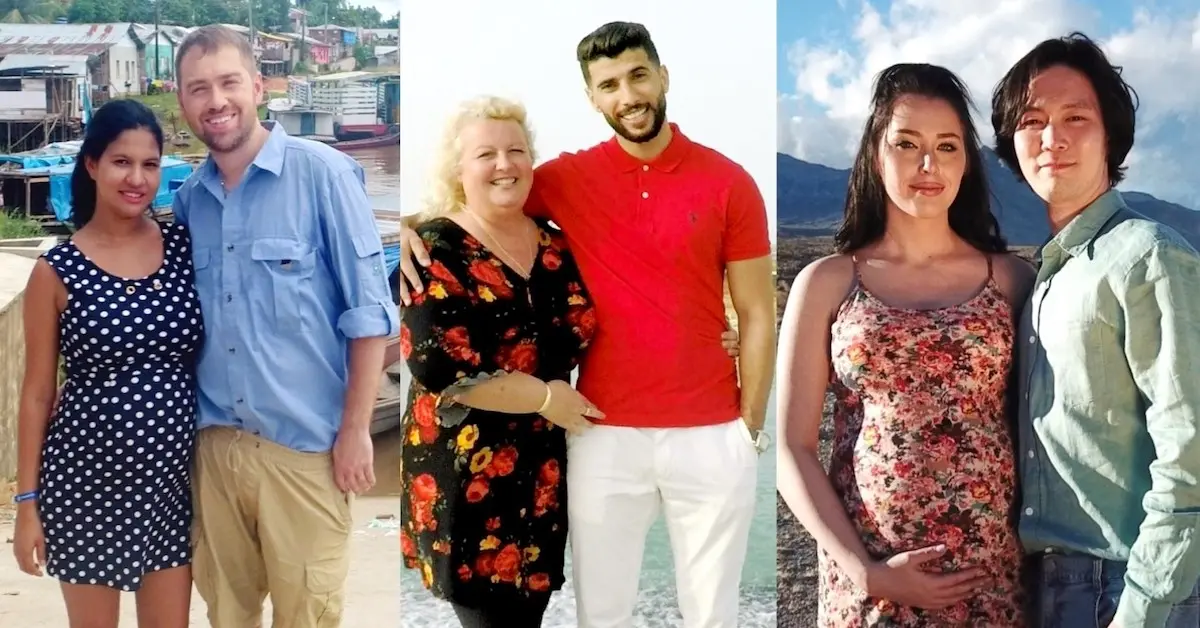 Cast 
In 90 Day Fiance Season 3, you'll get to see many familiar couples, but will there be new couples? Let's find out!
The first gay couple of Kenneth Niedermeier and Armando Rubio will continue their story from where it ended in the second season. And this upcoming season might prove to be a life-changing one! They'll get to decide their wedding plans, and the couple might even opt for a baby through surrogacy (in Mexico). So, that's exciting news!
Corey and Evelin have always been the least favourite of fans, and when TLC announced that they'd feature in 90 Day Fiance Season 3, the fandom was not impressed at all! And they have all the rights to hate them because of the toxic relationship of the couple.
The new pair of Steven and Alina might be the next favourite duo of the fans. They meet through a language app and that too on the Russian border. We must say they already sound interesting! Ellie and Victor might even break up in the upcoming season, and let's be honest, we all saw it coming because of their past behaviour.
Other important couples of 90 Day Fiance include; Ariela, 29, (Princeton, NJ) and Biniyam, 31, (Ethiopia) and Sumit, 33, (India) and Jenny, 63, (Palm Springs, CA)! 
Plot
If you are an avid watcher of the show, you must be aware that we don't really have a storyline as it is an unscripted show. The couples usually make the plot interesting through their fights or controversial takes. And you can expect some similar content from 90 Day Fiance Season 3! Both of the new couples have already been introduced in the first episode.
Keneth and Armando, who now have a proper license for their wedding, will be seen achieving big things in their life. They had a pretty rough life before, so they do deserve the happiness! On the other hand, Sumit and Jenny's relationship will suffer due to racial differences. Although they want to get married, Sumit's parents are not permitting him.
You'll get to know more about the rest of the couples once more episodes start dropping. So, keep an eye out for them!
90 Day Fiancé: The Other Way Season 3 Trailer 
There are multiple teasers and trailers which can be streamed at all times. In fact, instead of the official trailer, you should watch the first episode of 90 Day Fiance Season 3, which is available on TLC.
As more episodes will start releasing, we'll update this site. So, bookmark this page to get all the latest updates!